Back in October of last year, I wrote an article titled: Lip Protection. It was about what lip balms to purchase based on region and climate. This year, I took it a step further and tested a few to help weed out the better ones on the market. Besides, it's cold and dry outside, and who wants to do research if they're lips are already chapped?
No one. That's right. You're welcome!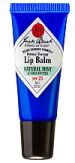 Jack Black Intense Therapy Lip Balm  w/SPF 25 – Has a nice minty taste and delivers the protection needed for these cold winter months. Moisturizes well and has an SPF of 25, perfect for all you skiers out there!

Burt's Bees Beeswax Lip Balm Tube – Burt's Bee's has been around for ages keeping our body looking and feeling good. So how can you pass up this original minty beeswax lip balm? You can't!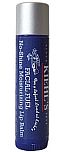 Kiehl's Facial Fuel No Shine Moisturizing Lip Balm – great texture, fast acting, matted (no-shine) and created by a well respected brand!

Evolution Man Lip Balm w/SPF 15 – cover's, protects, smells good and it has SPF15.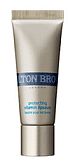 Molton Brown's Protecting Vitamin Lipsaver – French honey with beeswax and vitamin E… nice! A little goes a long way, which is good because it's a tad bit pricier than the others. But it works, and you will definitely get a great bang for your buck!